Ride-hailing services being provided via an app — it seems as if they've been there forever. Uber, Gett, BetterDrive, you name it — great companies making transportation move forward to the future, very literally.
Many entrepreneurs are inspired by the success of Uber, Bolt, Lyft and other ride-hailing apps like that. Yet we at BetterDrive know from experience — it's not always obvious for an ambitious starter what features are essential for a ride-hailing app to be able to enter the market and eventually conquer it.
This is why we've decided to talk about the features one cannot leave out a decent ride-hailing services app. So read up, it's going to be helpful! ?
Accurate geolocation and car tracking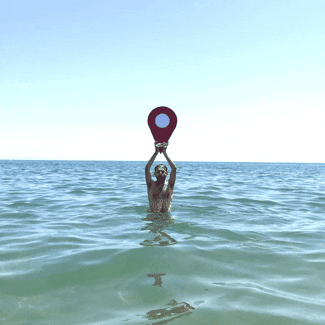 Let's start with the basics. Look at Lyft. It became a solid alternative to traditional taxis providing 100%-reliable cabs that are always on time and always where you want them.
The key to high-quality ride-hailing services is thus geolocation tech working impeccably. With accurate and neat geolocation tech, the passengers never have to worry about the taxi drivers coming, neither do drivers ever have to call the passengers.
Showing the real-time location of the driver also makes dispatchers' work way more pleasant. Check!
Multiple payment options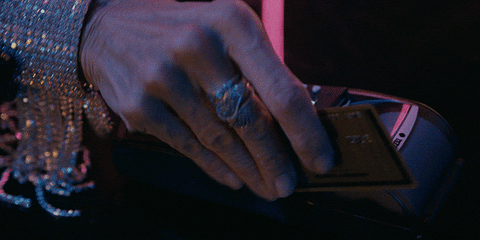 Now, this is not only about allowing people to pay by card (which is definitely a must). It's about giving clients multiple choice. Ride-hailing services providing people a possibility to pay by card are proven to be more successful, even more, both passengers and drivers enjoy more safety.
However, completely cutting out the cash is not always an option. The more ways there are to pay for taxi services, the more clients will be able to use it and pay for it. ?
By the way, multiple ways to manage taxi drivers' payouts and billing is another handy feature for a ride-hailing service. Same logic here.
Transparent pricing
Transparent, no-nonsense fares for ride-hailing services are the way to avoid situations like shown above. Next to this, accurate presentation of the estimated ride costs before the pick up comes in handy for both passengers and taxi drivers. There are also algorithms that can be used to let users customize rides to make them more affordable.
Think of how ride-hailing apps have become so popular. The transparency of prices is still one of the reasons passengers prefer ride-hailing apps to hailing a cab in the street, where you easily can be cheated.
All in all, a clear pricing system is an absolute must for ride-hailing apps of any type.
In-app communication and tipping
In-app communication (messages, push notifications, SMS, SOS button) is essential to make sure that:
Passengers and taxi drivers can contact each other if needed
Passengers and taxi drivers can contact other people and/or the ride-hailing services provider in case of emergency
Passengers and taxi drivers stay updated about the rides done.
Talking of in-app actions, another crucial feature is the possibility of in-app tipping. It simply helps taxi drivers to be rewarded more often. Having happier drivers means passengers getting better service, which means your ride-hailing app being loved even more. Juno has even made this feature its unique selling point!
Referral programs
Okay, who doesn't like discounts? ?‍♀️ Exactly. Referral programs are a perfect tool to give your customers the possibility to enjoy reduced prices by getting a discount coupon right on their smartphones — but there's more to it. For every, however tiny, discount you give for the transportation services, you get new ride-hailers. Just word-of-mouth, but then automated. Perfection! ?
Regular feature updates
Must-have features are good. What's even better is new features every once and again. Apps that release regular feature updates get more users and can retain existing users better. This is how the market giants such as Uber, Lyft, and Gett are staying at the top — everyone is curious about what they're going to launch next.
Multiple service types
Okay, this is not a must. One can perfectly manage to be a market leader without providing any other services than actual ride-hailing.
On the other hand, look at the so-called super-apps. Grab, Gojek, even Uber itself are evolving to deliver people more services via the one-and-only platform. Consider the option of being a unique app for several on-demand services at once. Start with, say, bike-sharing, girls-drive-girls taxi, delivery services… Scale up to carpooling, dry-cleaning, banking, you name it. This way, your market share will only get bigger. ?
Long story short…
Making it in the world of app-based ride-hailing services is not exactly a piece of cake. Before you order a white-label ride-hailing app to beat the market giants like Uber and Lyft, consider the features your booking apps will need to survive in the real world. Here's the top-7:
Accurate geolocation and vehicle tracking
Multiple payment options for both passengers and drivers
Transparent and clear pricing system
Possibility of in-app communication
Referral programs
Regular feature updates.
Sure your tech solution has it all? Well, then maybe it's time to think of providing multiple on-demand service types? ?
And guess what? BetterDrive system has it all. Sky's the limit. Want to know more? Schedule a call!