VEHICLE SPECIFICATION
• Model year 2000 or Newer
• 4 – door car, fully functional.
• Seats and seatbelt for a driver and passengers.
• Working Radio system
• Working Air Conditioning System
• Smart phone with GPS
VEHICLE REQUIREMENTS.
• Driver License
• Vehicle insurance, certificate
• Proof of ownership
• Roadworthiness certificate
• Meet minimum age Required (18-60)
• Attend Driver Training for quality service delivery.
• A clean criminal Record
• Additional documents for Lagos: LASDRI Card, Driver Badge and LASRRA Card
• Other valid documents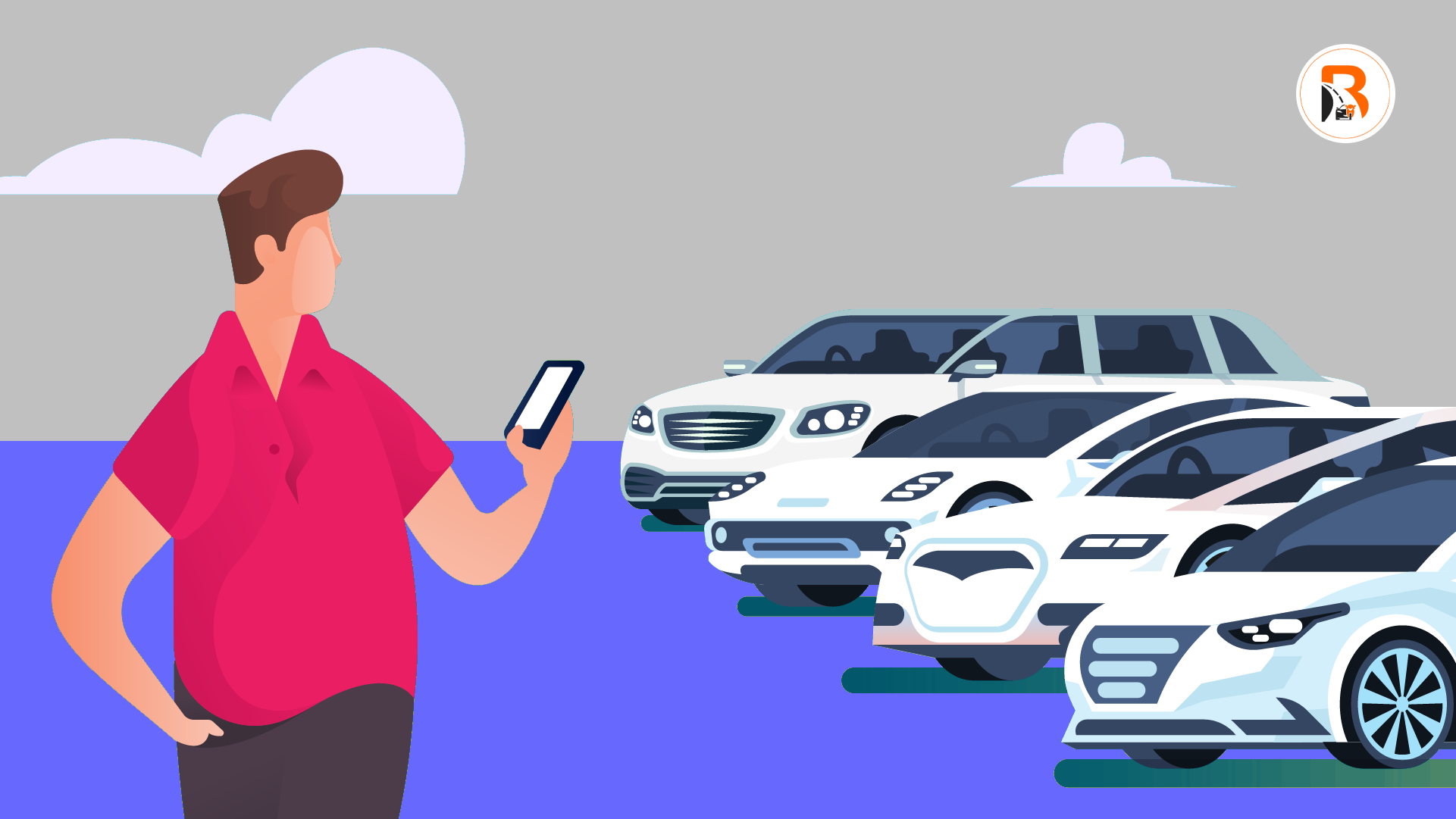 ECONOMY RIDES
BETTERDRIVE REGULAR:
• BetterDriveX
• BetterDriveXL
• BetterDriveshare
BETTERDRIVE VIP
BETTERDRIVE BUSINESS
BETTERDRIVE REGULAR

BetterDriveX: This is the standard BetterDrive service, that offer rides for up to 4 pas
REQUIREMENTS:
• 4-door vehicle in good condition.
• 1- 4 passengers in addition to the driver.
• Working windows and Air Conditioning System.
• No government cars, or other marked vehicles.
• No salvaged or rebuilt vehicles
ELIGIBLE VEHICLES IN BETTERDRIVE
• Toyota Camry
• Toyota Corolla
• Toyota RAV4
• Kia Rio
• Honda Accord
• Honda CVR
Apart from the above mentioned vehicles. Typically, economic sedans like Toyota Prius, Mazda3, Ford Escape, Ford Fusion will also be considered.
BetterdriveXL

BetterdriveXL can be compared to BetterdriveX, except with larger vehicles. When you request for BetterdriveXL, you'll get an SUV or van that holds up to six (6) passengers or more.
REQUIREMENTS:
• 4-door vehicle in good condition
• 1- 6 passengers in addition to the driver
•Seats and seatbelts for a driver and passengers
•Vehicles must be less than 15 model years old or newer.
• No cosmetic damage or missing pieces.
• No salvage or rental vehicles.
• No large passenger vans or commercial trucks.
• BetterDrive share
This involves sharing of rides with other massagers at discount rate. This can be compared with BetterDriveX.
BETTERDRIVE VIP

Betterdrive Comfort is a product for riders and drivers that connects riders with newer, spacious cars. This kind of car will have more head and legroom than vehicles eligible for BetterDriveX
ELIGIBLE VEHICLES
• Acura: 2015 – ILX, MDX, RDX, RLX, TLX
• Alfa Romeo: 2015 – Stelvio
• Audi: 2015 – A6, A7, A8, Q5, Q7, Q8, e-tron, S6, S7, S8, SQ5, SQ7, A6 Avant, A8 L, Q9, SQ8
• Bentley: 2015 – Flying Spur, Bentayga, Mulsanne
• BMW: 2015 – 5-series, 7-series, Alpina B7, M5, X1, X2, X3, X4, X5, X6, X7, 5-Series 530e, 5-Series Gran Turismo, 7-Series 745e, 740i, ActiveHybrid 5
• Buick: 2015 – Enclave, LaCrosse, Regal, Regal Sportback, Regal TourX
• Cadillac: 2015 – CT5, CT6, CTS, Escalade, Escalade ESV, SRX, STS, XTS, XT4, XT5, XT6, Escalade EXT
• Chevrolet: 2015 – Tahoe, Suburban, Blazer, 2018 – Equinox, Impala, Trailblazer, Traverse, 2020 – Malibu
• Chrysler: 2015 – 300, 200, Aspen, 2020 – Pacifica
• Dodge: 2018 – Durango, Ram 2500, 2020 – Caravan, Grand Caravan
• Ford: 2015 – Expedition, Mustang Mach-E, 2018 – Edge, Explorer, Flex, F-150, Excursion, 2020 – Fusion, Escape, Fusion Energi
• Genesis: 2018 – G70, G80, G90
• GMC: 2015 – Yukon, Yukon Denali, Yukon XL, Yukon XL Denali, 2018 – Acadia, Acadia Denali, Terrain
• Honda: 2018 – Pilot, Accord, Accord Hybrid, Clarity, Clarity Electric, Clarity Plug-In Hybrid 2020 – CR-V, Odyssey, CR-V Hybrid
• Hyundai: 2018 – Santa Fe, Santa Fe Sport, Santa Fe XL, Tucson, Palisade, Tucson Fuel Cell, Kona, Kona EV, Kona Hybrid, Genesis G70, Equus, Genesis
• Infiniti: 2015 – Q70, QX50, QX60, QX70, QX80
•Jaguar: 2015 – XF, XJ, I-Pace, F-Pace
•Jeep: 2018 – Cherokee, Compass, Grand Cherokee, Wrangler
•Kia: 2015 – K900, 2018 – Sorento, 2020 – Sportage, Telluride, Sedona, Sportage R
•Land Rover: 2015 – Discovery, LR4, Range Rover, Range Rover Sport, Range Rover Velar, Range Rover Vogue, Range Rover Evoque, Discovery Sport
•Lexus: 2015 – ES, GS, GX, LS, LX, NX, RX, RXL, ES Hybrid, GS Hybrid, NX Hybrid, RX Hybrid
•Lincoln: 2015 – Aviator, Continental, MKC, MKS, MKT, MKX, MKZ, Nautilus, Navigator, Corsair
•Maserati: 2015 – Quattroporte
•Mazda: 2018 – CX-5, CX-9, MAZDA6, MAZDA5
•Mercedes-Benz: 2015 – E-Class, G-Class, GL-Class, GLA-Class, GLB-Class, GLC-Class, GLE-Class, GLK-Class, GLS-Class, ML-Class, M-Class, S-Class, E-Class Wagon, EQC, E350e, GLC Coupe, GLE Coupe
•Mitsubishi: 2018 – Outlander, Outlander Sport, Outlander PHEV
•Nissan: 2018 – Armada, Murano, Pathfinder, 2020 – Rogue, Quest
•Porsche: 2015 – Cayenne, Panamera
• Toyota: 2018 – 4Runner, Avalon, Camry, Highlander, Land Cruiser, Sequoia, Camry Hybrid, Venza, 2020 – RAV4, RAV4 Hybrid, Sienna
• Volkswagen: 2015 – Arteon, Atlas, Tiguan, Touareg, Passat, Passat GTE
•Volvo: 2015 – S90, XC40, XC60, XC90, S90 Hybrid, XC40 Electric, XC60 Hybrid, XC90 Hybrid.
BETTERDRIVE BUSINESS

Betterdrive Black is a high-end car service that gives users an on-demand ride in a luxury sedan or suv. Whether for a business meeting or a special night out, experience drivers rate above 4 stars will be involved. This can be compared with the BetterDrive comfort.